Wave Tutu Dress
The double-wrapped chiffon skirt is a point dress.
The design feels lovely with the frill of the sleeve and the neck.
It is wearable from spring to summer.
We have colors for yellow grey pink and mint.



(Model Size : Neck 9' Bodylength 11.5' Chest 14' 3.5kg M Size.)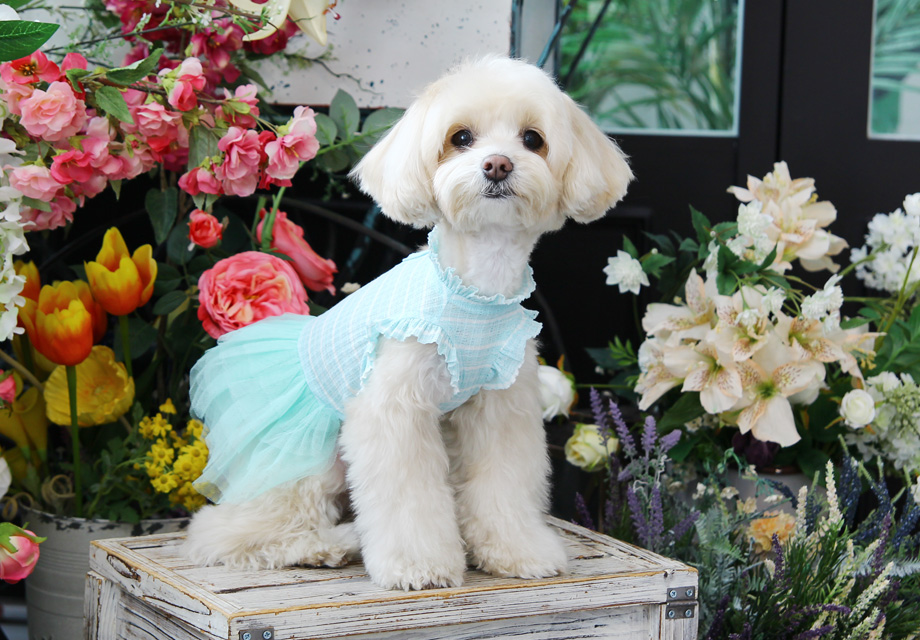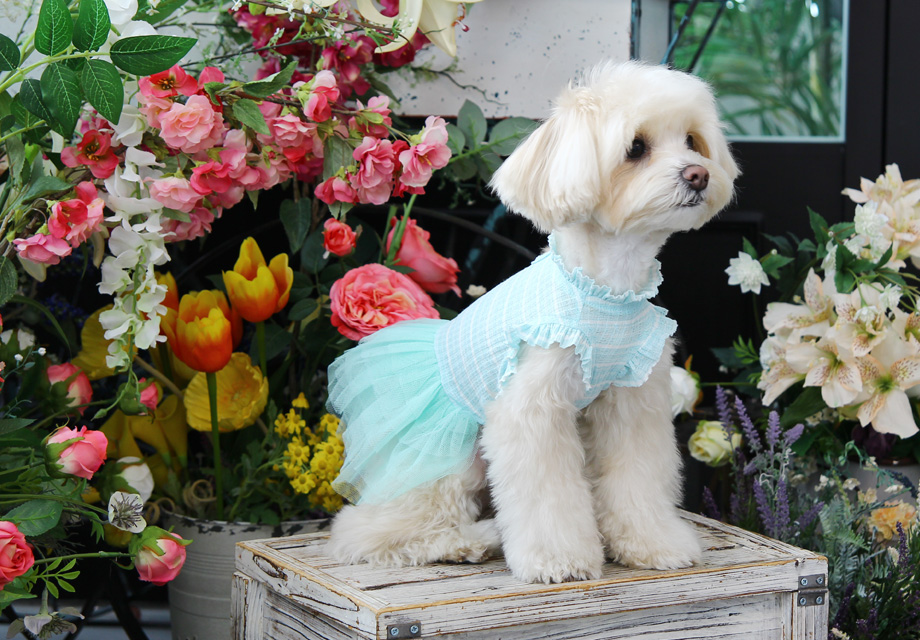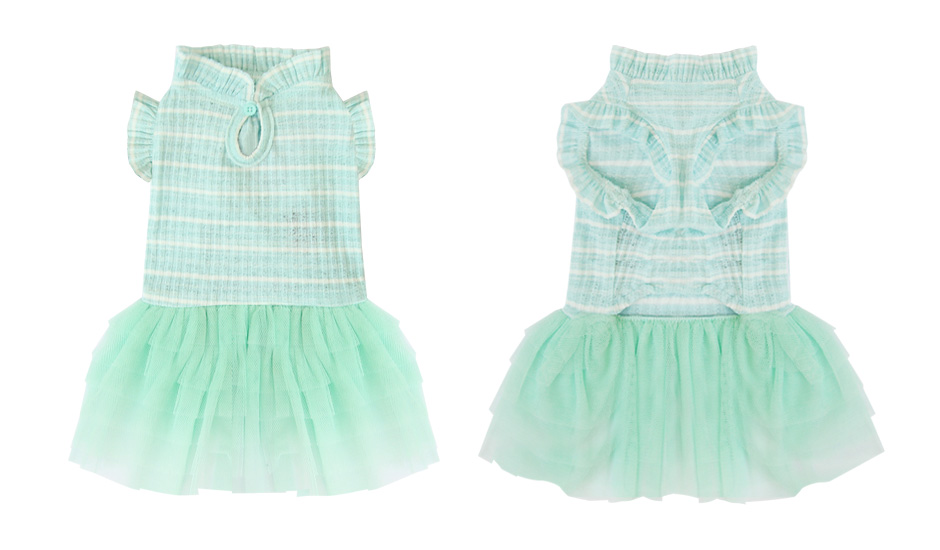 SIZE INFORMATION.