Tulip Dress
The softy dress that has ribbon on the waist with luxurious flower pattern and classy linen fabric.
It is suitable in spring and summer .
We have colors for pink and skyblue with lovely style, which gets along with all your pets .

(Model Size : Neck 9' Bodylength 11.5' Chest 14' 3.5kg M Size.)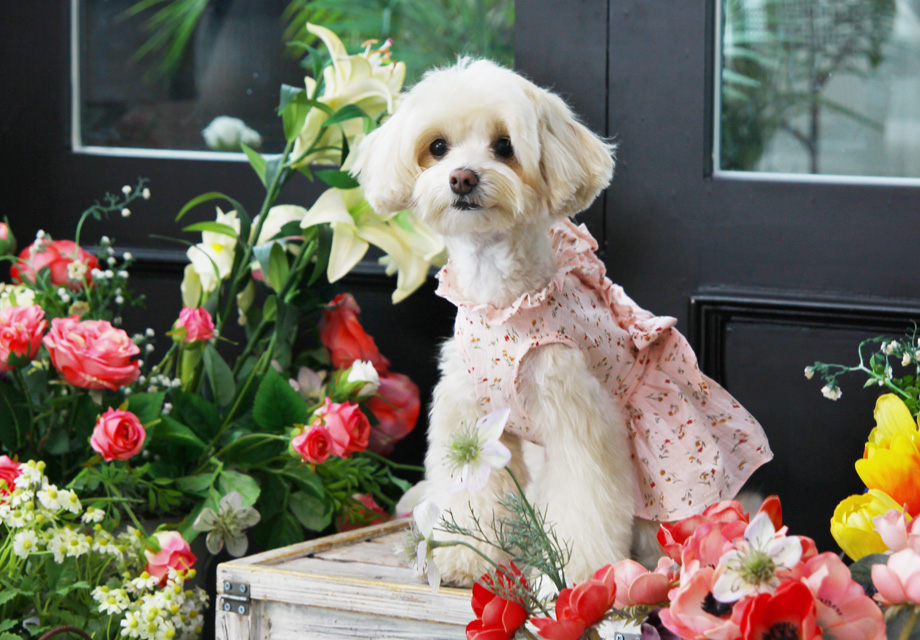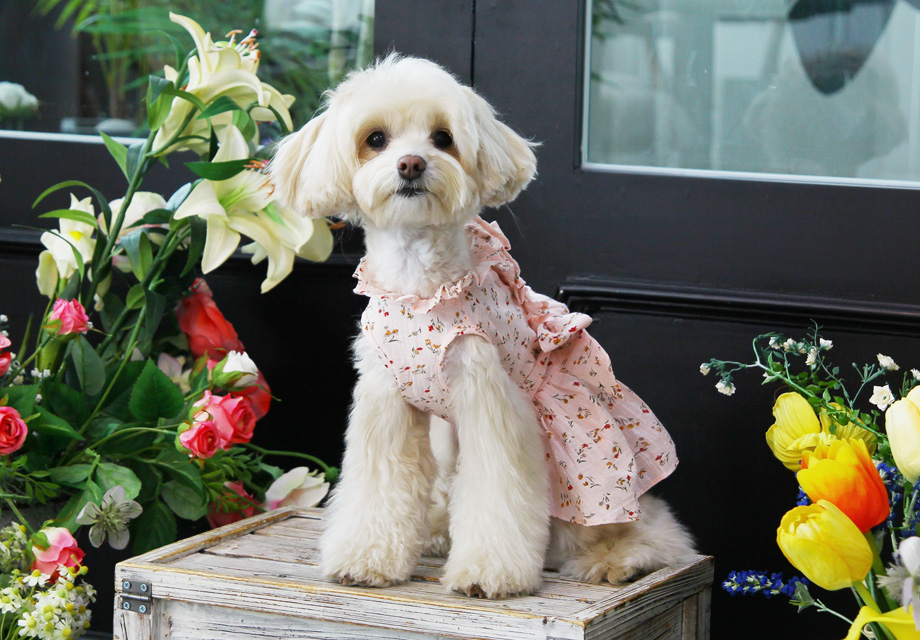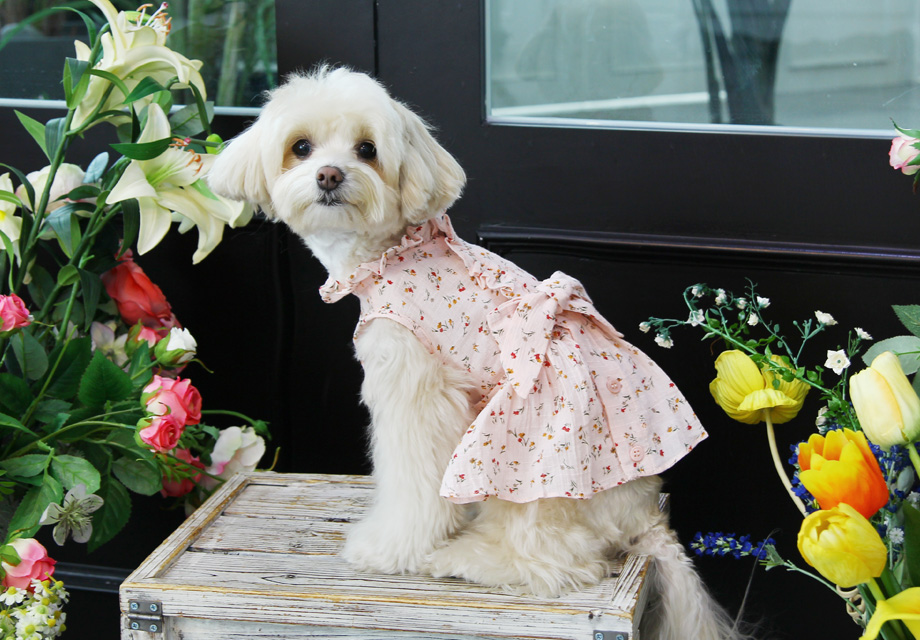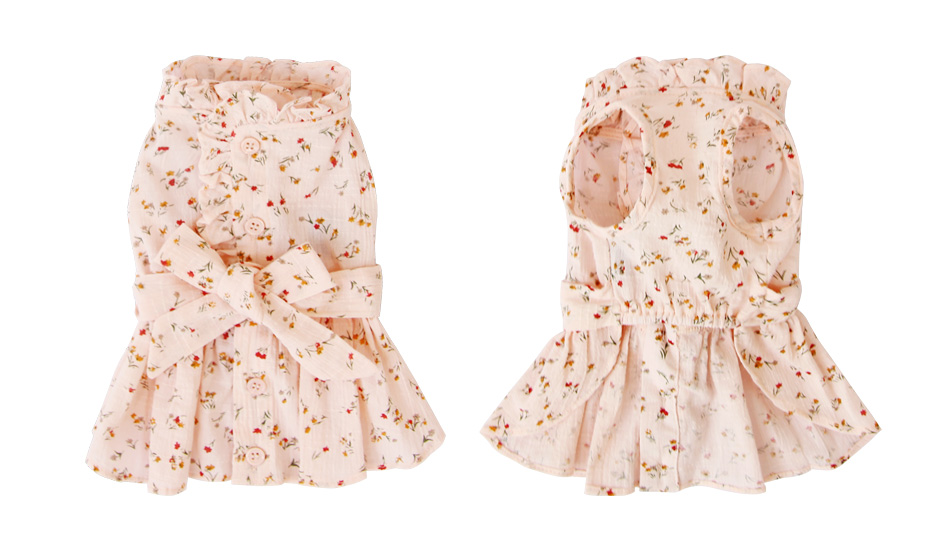 SIZE INFORMATION.